LDS Missionary Expo – April 24 & 25, 2015
April 21, 2015
This Friday and Saturday (April 24 & 25, 2015), we will be attending the LDS Missionary Expo at the UCCU Center in Orem, UT. The expo is built to prepare missionaries to serve with everything they need, as well as support missionaries who are already out and help returned missionaries. This will be the 2nd LDS missionary expo that has been put on, and it's only getting bigger and better. Built to take care of all things missionary, the expo was originally built to hasten the work in the latter days.
The LDS Missionary Expo has a five fold purpose:
Inspire youth thinking about serving a mission,
Help outbound missionaries and families with valuable tips and resources,
Assist returning missionaries with education and career (and marriage) pursuits,
Help prepare prospective senior missionaries to serve and learn more about available senior missionary service opportunities, and
Contribute significant funds to the General Missionary Fund of the Church.
Enjoy these features at the expo:
Hundreds of booths showcasing valuable missionary resources and tips to help prepare, serve and support a full-time missionary
Returned Missionaries will enjoy a Career and Education Fair and other resources (marriage?)
Senior Couples can find out about available options, how to prepare, and what to expect
Inspirational Speakers for Youth, Families, and Senior Couples about missionary prep and service
Frequent Fashion Shows by multiple clothing vendors with exclusive Expo specials!
Wonderful Food, Music, & Live Entertainment
Author Signings
An International Area to find out more about the people and cultures where you'll serve
Outstanding Prizes and Giveaways
Find out more about the LDS Missionary Expo at the following sources:
Website: http://www.ldsmissionaryexpo.com/home.html
Facebook: https://www.facebook.com/LDSMissionaryExpo
Event: https://www.facebook.com/events/366001553593578/
Get tickets by going here: https://www.eventbrite.com/e/lds-missionary-expo-tickets-11334396485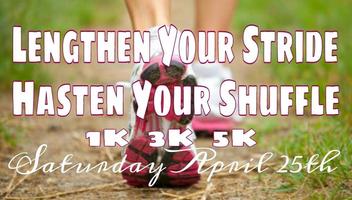 This expo also has a special opportunity to get some exercise and participate in a fun run. "Lengthen your stride, hasten your shuffle 5k, 3k, 1k Benefit Fun Run/Walk" event will be taking place on Saturday morning in Orem, Utah and all over the world (virtually). Get tickets for the fun run  here: http://www.eventbrite.com/e/lengthen-your-stride-hasten-your-shuffle-5k-3k-1k-benefit-fun-runwalk-tickets-16064620713?aff=erellivorg